Last Updated on February 3, 2021
If you want to use your Macbook with the lid closed or in clamshell mode, you will need the following.
External Keyboard (USB or Bluetooth)
External Mouse (USB or Bluetooth)
External Monitor
Then follow the steps below to setup your macOS Big Sur to not sleep when you close the monitor of your Macbook.
---
Open System Preferences. Click on Battery.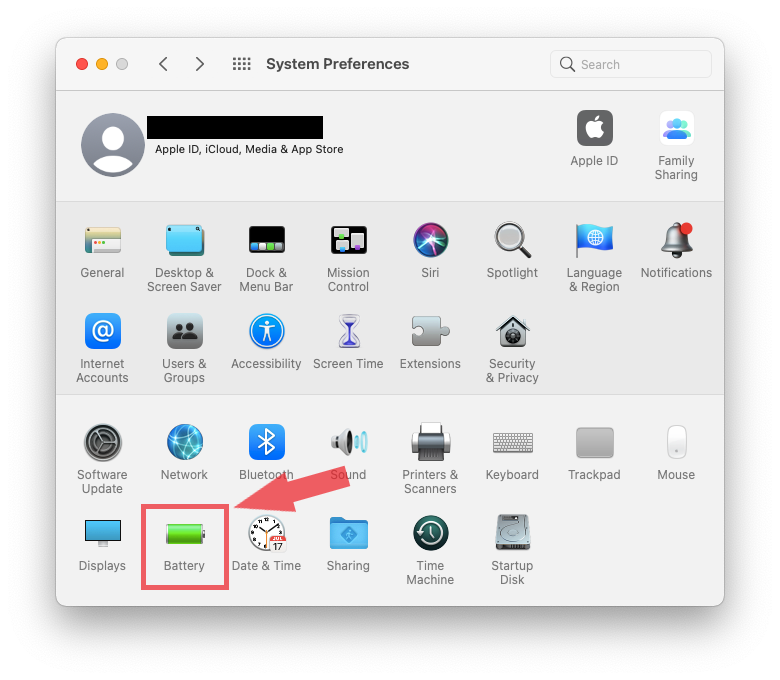 On the left sidebar of the Battery Window, click on Power Adapter.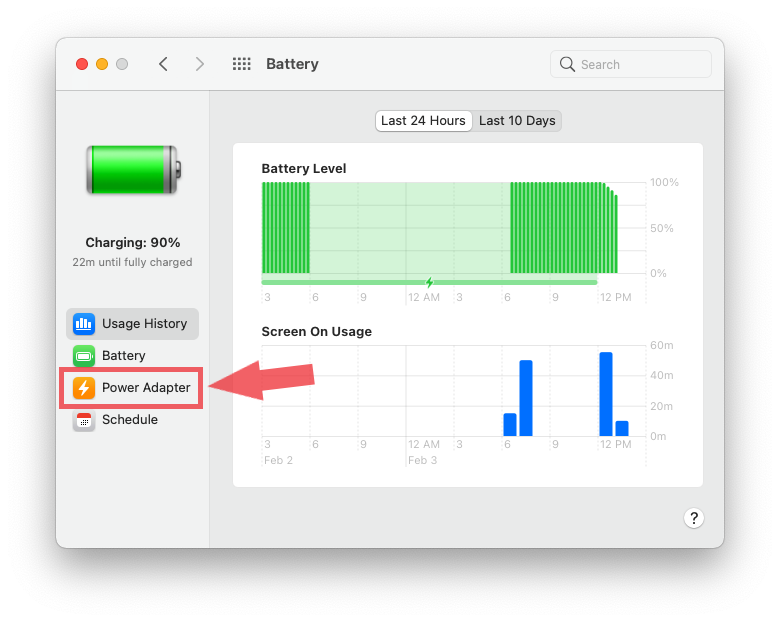 Then check the Prevent computer from sleeping automatically when the display is off.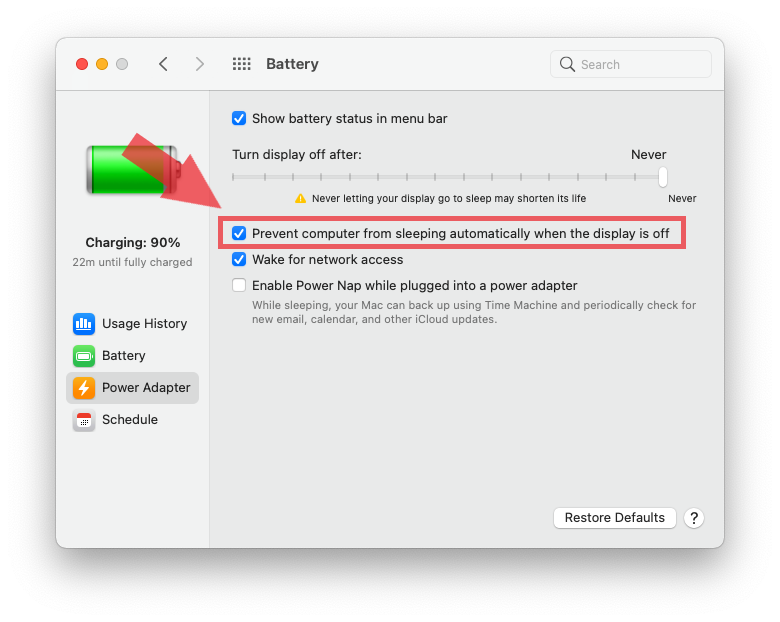 Make sure that your Macbook is plugged in, then close the monitor lid.
The external monitor screen will turn black around 1 to 2 seconds, then it will turn back on. Now you can use an external monitor even if your Macbook running macOS Big Sur lid is closed.
The only limitation is that the Macbook should always be plugged in. If you remove the plug while it is clamshell mode then it will go to sleep mode.
---
With this you can use the Macbook just like a normal desktop.
We hope this helps.