Last Updated on October 4, 2022
If you've installed Ubuntu recently, by default it comes with Python 3 installed. The issue is when you want to install a Python package, then you will need pip3.

The following versions of Ubuntu have been tested for the solution below.
To install pip3 just run the command below.
sudo apt install python3-pip
When asked Do you want to continue? Press Y then Enter.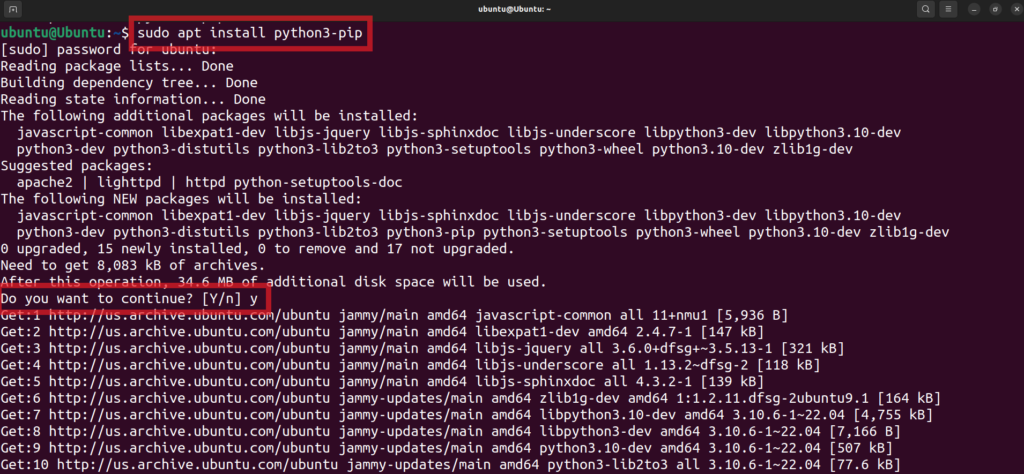 When Ubuntu is finished installing Python 3 pip, then you may run the command below to check the version of the currently installed pip3.
pip3 -V
The V above is capital.
or
pip3 --version
If this shows the version of pip and also the version of Python then you have successfully installed Python 3 package manager pip3 in Ubuntu.
Tell us your experience in installing pip3 below.