Last Updated on September 30, 2022
If you are the type of person who wants to know your battery percentage without clicking anything then you will not be happy with the default system tray battery icon of Ubuntu 22.04, since it does not show the battery percentage.
Follow the tutorial below on how you can always show the Battery Percentage in the system.
Steps On How To Show Battery Percentage in System Tray for Ubuntu 22.04
#1
Click on the System Menu (upper right-corner with network, volume and battery icons), then click Settings.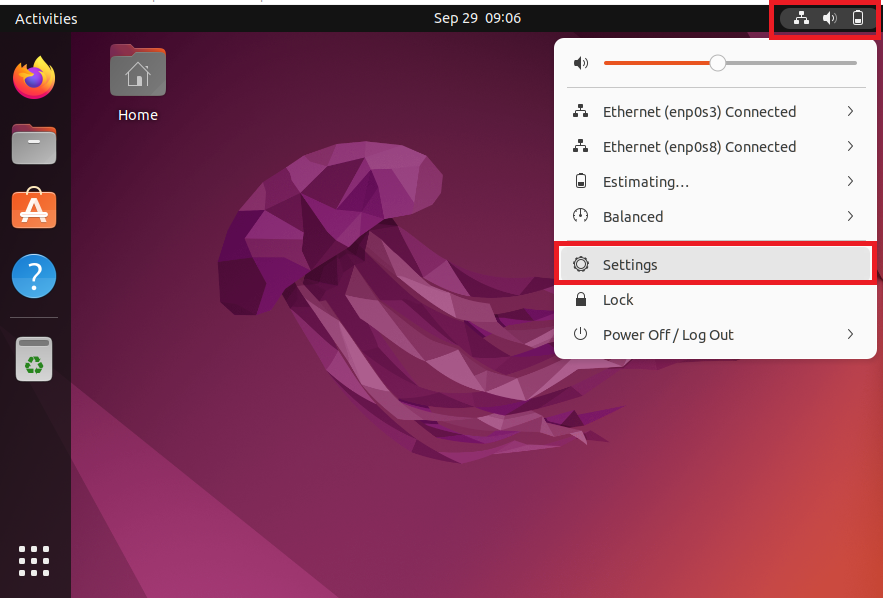 #2
On the left sidebar, click on Power. Then click the toggle switch beside Show Battery Percentage.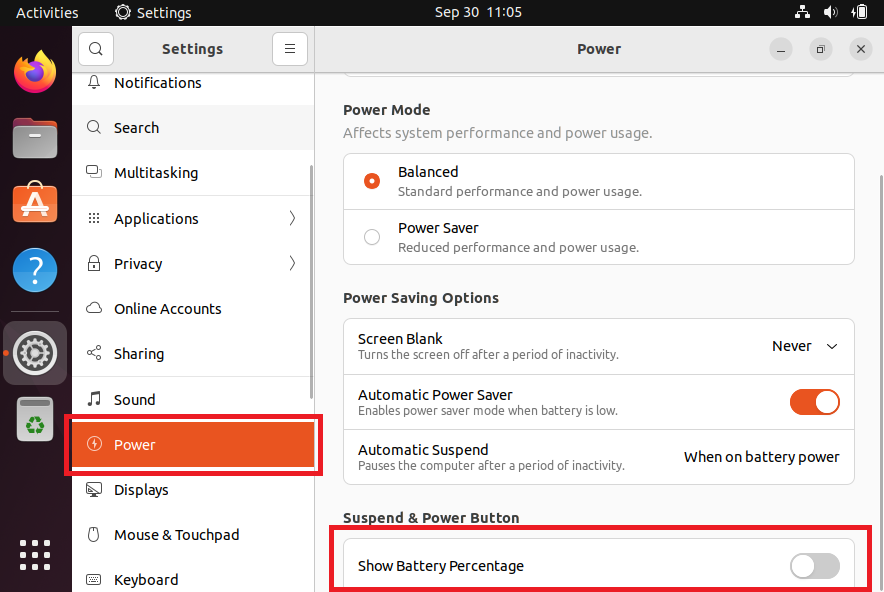 Once you have toggled this switch then the battery percentage will automatically show in the system tray in the upper right corner of your screen. See the image below.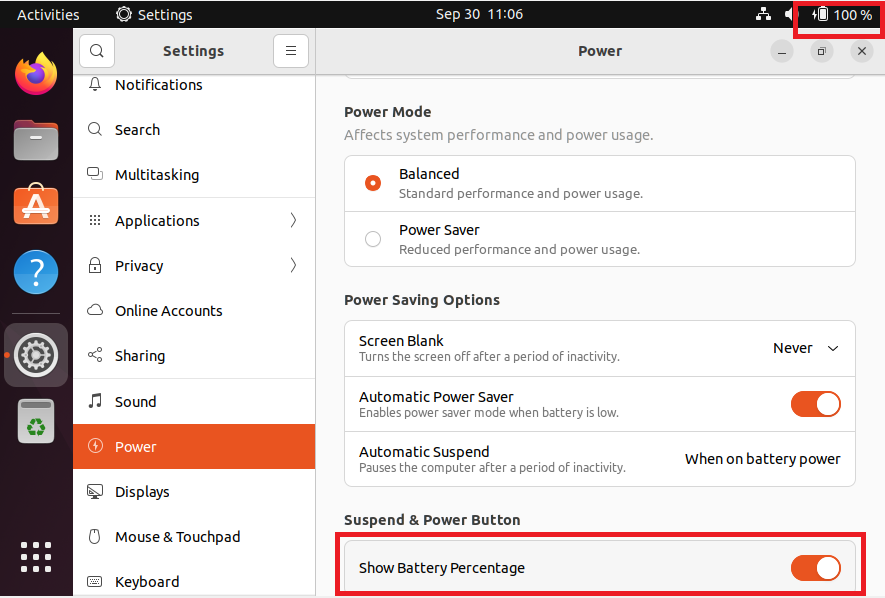 ---
Let me know how showing the battery percentage turned out for you. We hope this helps.