Last Updated on November 17, 2021
When I switched to Windows 11, I noticed that the biggest adjustment that I had to make was the location and the icons in the Taskbar.
During my exploration, I noticed the existence of the Search Icon in the Taskbar. I also noticed in the Start Menu there is a section that says Type here to search, which has the same functionality as the Search Icon. That is why I removed the Search Icon and freed up some icon real estate on my Taskbar.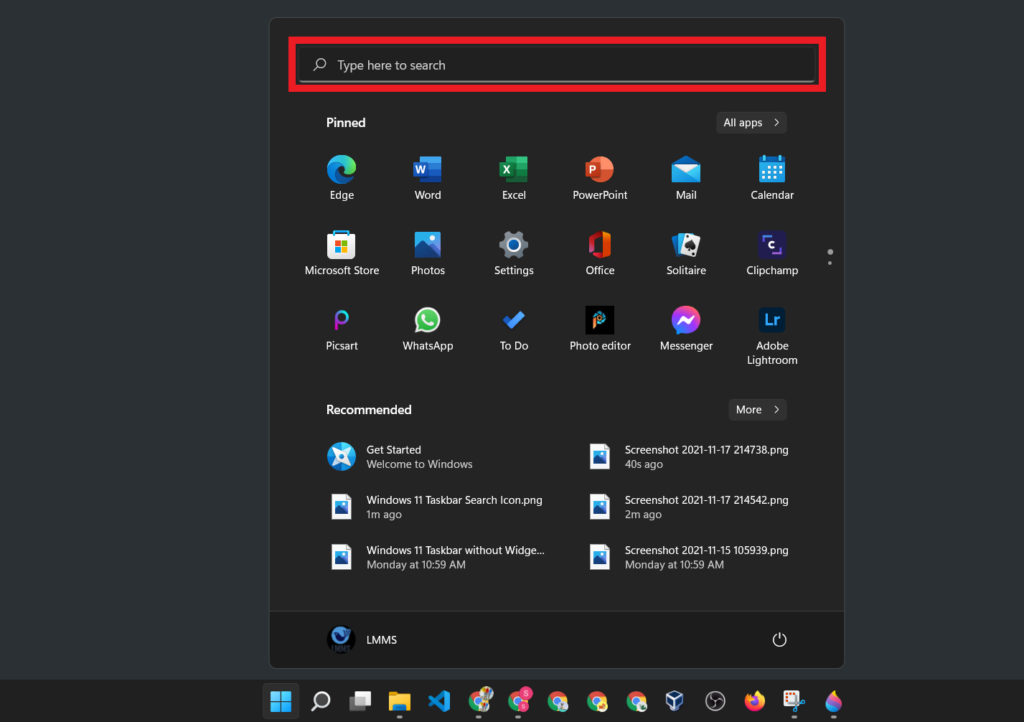 If you want to remove the Search Icon in your Windows 11 Taskbar, follow the instructions below.
Right-click on the Taskbar, then click Taskbar settings. This will open the Taskbar Settings windows.

Under Taskbar items, turn Off the switch next to Search.

This will automatically remove the Search Icon from the Windows Taskbar.

Now that the Search Icon is no longer visible in the Taskbar, you can now do your search in the Start Menu.
We hope this helps.